Four years ago today I arrived in Springfield, MO – my spirit nearly broken, exhausted, and clinging to a small bit of hope that my life wasn't irreparable. It wasn't, and there isn't a day that goes by that I am not grateful for the leap I took.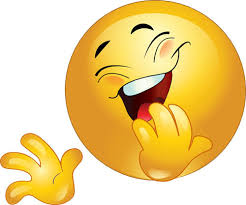 Looking back, I have to laugh at my naivety. I had done the math, knew the cost of living in Springfield, knew the profit I made from the sale of my house, and figured I had 3-4 years to get a book published before it all fell apart.
It's probably a good thing I didn't know that the journey to publication can be a very, very long one. Many authors don't get published until they've written 9-10-20 books. Each of those books might go through 6-16 rewrites. 3-4 years! HA!
Of course there are always the wunderkinds – the ones who get published right out of the gate. There are the self-published who can claim the title of published author, but can't claim to have many readers or earn a living. But the vast majority of authors who want to publish traditionally, toil away in the trenches for years, learning to write, learning to tell stories, and learning to deal with rejection.
This is what I've gathered the path to publication is: write – celebrate – edit and polish – celebrate again, imagining agents thronging to your brilliant book – rejection – rewrite – test the waters – rejection – rewrite – rewrite – rejection – rewrite – rewrite – rewrite – rewrite – agent – rewrite – rewrite – rewrite – publisher – rewrite – rewrite – rewrite. Publication!
I've been stuck in the rewrite process, floundering. Not sure what direction to go. Since form letter rejections leave the author blind, and my writer's group has disbanded for the time being, I needed to get some pertinent critiques from authors who write and read similar books to what I'm writing. I got a couple of critique partners online and we are in the process of reading each other's manuscripts and giving feedback. I've gotten one back already and it has given me so much to think about. Many areas that I had problems with, but my early readers assured me were fine, gave them problems too. I wish I could learn to listen to my own instincts more.
I am heading back into the rewrite breach. What will follow is analyzing the already written story for structure. Breaking each chapter down. Examining plot. And most daunting… possibly rewriting the entire novel from a different POV. Right now each chapter is told from each of the main characters point of view – rotating through to tell the story. I am considering switching to third person omniscient. It seems overwhelming to even attempt it, but I may give it a shot. If it doesn't work, I still have my original.
So for those who ask where I am with my writing… that is where I am. Once more unto the breach.






by